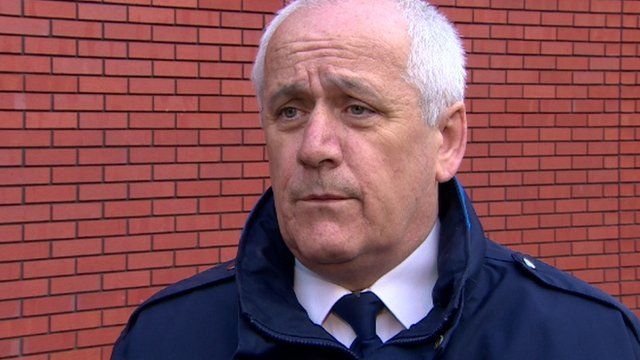 Video
Northern Ireland Ambulance Service: "Seven crews for all of Northern Ireland"
The Northern Ireland Ambulance Service has declared a "major incident", meaning Friday's industrial action by paramedics has been called off.
John McPoland of the Ambulance Service said at midnight there were seven crews available for all emergencies across Northern Ireland.
He said the move was the only way to ensure public safety and to keep crews on the road.
In a text to staff at 2340 GMT on Thursday, the Ambulance Service said: "Please be advised that a major incident has been declared due to critical levels of cover and in line with the guidance issued by your union you are expected to report for duty as normal."
Go to next video: Strike to disrupt health services