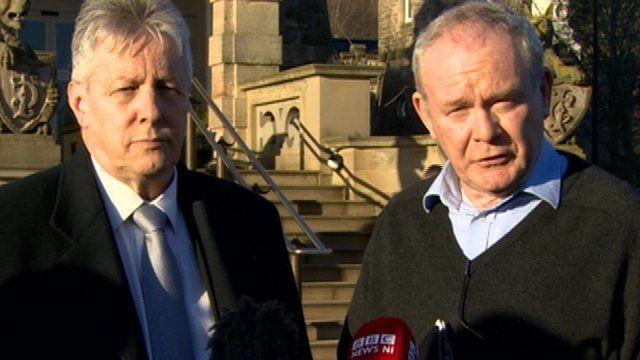 Video
Progress made over Northern Ireland welfare talks
Peter Robinson and Martin McGuinness have said that they have been making progress in relation to talks on welfare reform.
Speaking outside Stormont, DUP leader Peter Robinson said an agreement is "not without hope" but there is "a long way to go".
Sinn Féin's Martin McGuinness said parties involved in the talks were committed to the implementation of the Stormont House agreement.
On Monday, Sinn Féin withdrew its support for the bill after accusing the DUP of reneging on commitments made in the agreement.
Go to next video: Sinn Féin to oppose welfare bill