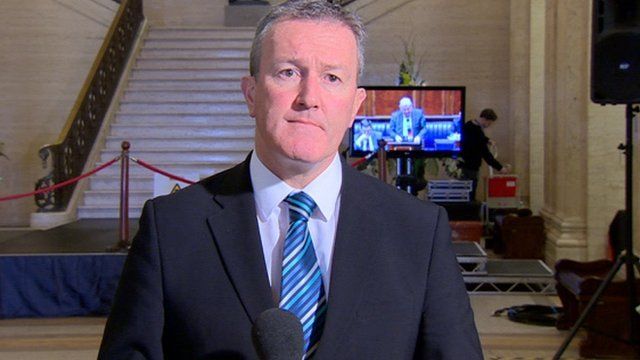 Video
Adams criticises US State Department over refusal to meet him
The Sinn Féin president Gerry Adams has criticised the US State Department over its refusal to meet him, calling it "bizarre".
A planned meeting between Gerry Adams and a high level official in Washington will not happen.
The BBC understands the meeting was abandoned because of the continuing crisis over welfare reform.
BBC News NI Political Correspondent correspondent Gareth Gordon reports.