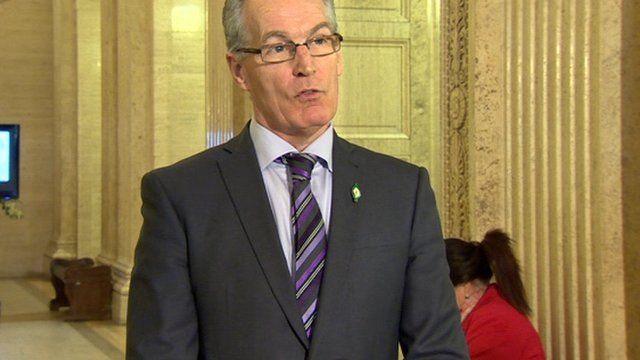 Video
Gerry Kelly: On the Runs report is an 'attack on Sinn Féin'
Sinn Féin MLA Gerry Kelly has said the Northern Ireland Affairs committee to investigate the On the Runs scheme was "set up as a political attack on Sinn Féin".
Speaking after the Northern Ireland Affairs committee published a report into the scheme, he said that the parties represented on the committee were present when a public announcement was made in 2001 about the On the Run situation.
The report found that the integrity of the criminal justice system had been damaged by the controversial scheme.
It involved the provision of so-called "comfort letters" by the government designed to give them assurances that they were not being sought by police.
Go to next video: On the Run letters 'damaged justice'