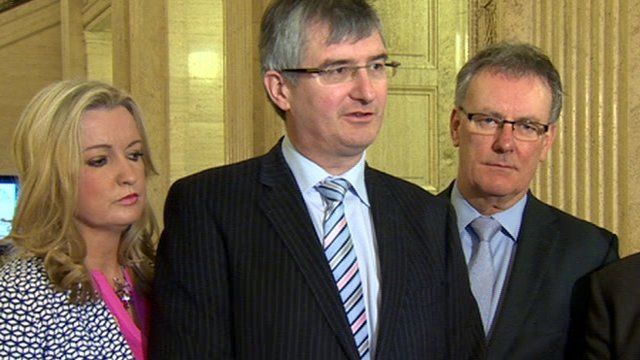 Video
UUP call for naming of On the Run letter recipients
Ulster Unionist MLA Tom Elliot has said the party would like to see a clear indication of who received On the Run letters, and what opportunity there may be for further investigations.
On Tuesday, a report published by the Northern Ireland Affairs committee found that the integrity of the criminal justice system had been damaged by the controversial scheme.
It involved the provision of so-called "comfort letters" by the government designed to give them assurances that they were not being sought by police.
One of those who held a letter was John Downey who had been accused of the murders of four soldiers in the IRA Hyde Park bomb in 1982.
Go to next video: OTR report is 'attack on Sinn Féin'