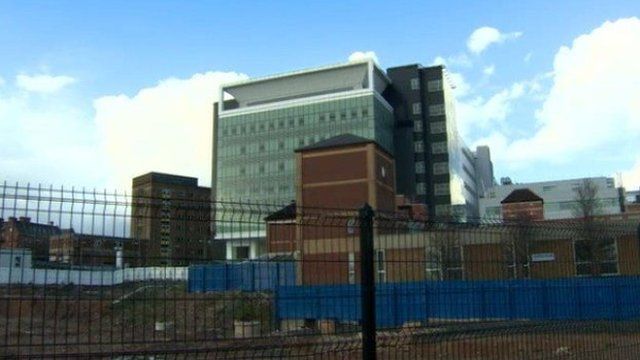 Video
Royal Victoria Hospital, Belfast: Opening of £150m critical care building delayed again
The BBC understands that the opening of Northern Ireland's new £150m critical care building has been delayed for a third time.
The issue is understood to be due to an ongoing problem with the pipe work which was first detected in 2012.
The building is now almost three years behind schedule.
BBC News NI Health Correspondent Marie-Louise Connolly reports.