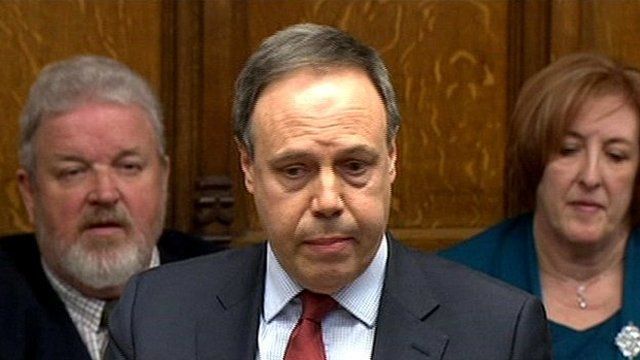 Video
Nigel Dodds asks David Cameron to list republicans who got pardons
North Belfast MP Nigel Dodds has asked the prime minister to release all the names of republicans who have been granted royal pardons.
On Tuesday, Sinn Féin's Gerry Kelly confirmed on Radio Ulster that he had received one.
Mr Dodds raised the issue in the House of Commons. David Cameron said he would consider what more the government could do to be transparent.
BBC News NI Political Correspondent Chris Page reports.