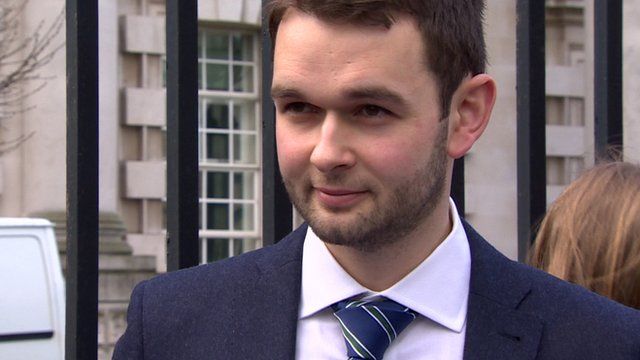 Video
'Gay cake' row: Ashers says they wish dispute had not gone to court
The general manager of the County Antrim bakery involved in Northern Ireland's "gay cake" legal dispute has said he wished it had not resulted in a court case.
Speaking on Thursday morning ahead of the civil case, Daniel McArthur said it was wrong to use the law to force anyone to say something that they oppose and "hope that the court will take the same view".
He concluded by saying the case was not easy for the bakery and "wished it did not happen".
Go to next video: Mediation call over 'gay cake' row