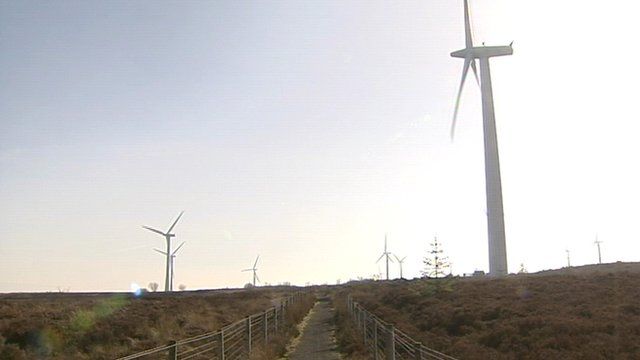 Video
Cost of renewable energy subsidy on NI electricity bills 'could treble'
Electricity consumers in Northern Ireland could see a threefold rise in the amount they have to pay to subsidise renewable energy, an official report has warned.
A typical consumer bill currently includes £17.25 a year for renewables support.
The report by the Department of Enterprise says this could increase to more than £50 a year by 2020.
BBC News NI Economics and Business Editor Jon Campbell reports.