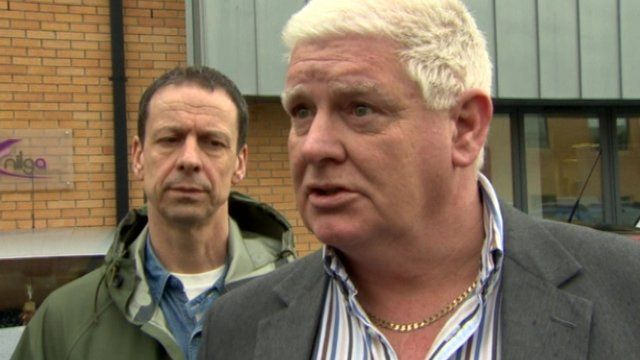 Video
Union told Robinson centre jobs will be 'guaranteed'
Union representatives have been told all staff employed at the Robinson centre in east Belfast will be employed by Belfast City Council.
They met Belfast City Council in an attempt to allay fears that a dispute over the centre could mean job losses.
The centre shut after asbestos was found, and will stay closed until the legal wrangle is resolved.
Davy Edmont from Unite said the union received a guarantee from the chief executive of Belfast City Council.