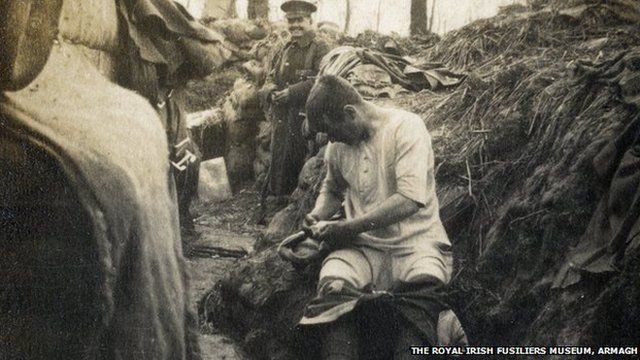 Video
The singing Falls Road soldier: German WWI POW camp recording brings history alive
A recording of a west Belfast man singing an Irish folk song in a German prisoner of war camp during the First World War has drawn the attention of his family.
John McCrory, from the Royal Irish Fusilliers, was captured during the early stages of the war and, nearly a century later, a record featuring him singing and speaking has been uncovered in a Berlin University.
BBC News NI's Mervyn Jess reports.