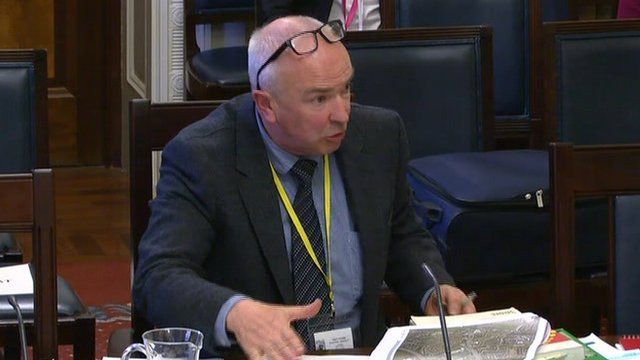 Video
Casement Park safety adviser claims he was bullied by DCAL officials
A safety expert has told a Stormont committee he was put under "undue pressure" to approve plans for the new Casement Park Gaelic Athletic Association (GAA) ground.
Paul Scott of the Safety Technical Group (STG) also said he had made a complaint of bullying against government officials.
He said pressure exerted upon him had been "so significant" he had no choice but to raise a complaint.
BBC Newsline's Mark Simpson reports.