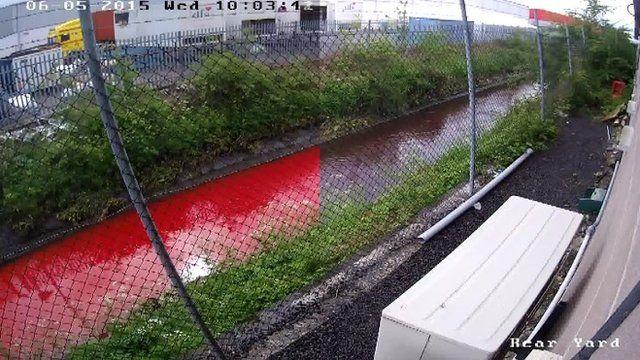 Video
Blackstaff River turns red after ink spill
The Blackstaff River in Belfast turned red today after an ink spill by a printing firm.
Delta Packaging based in west Belfast said the ink spill was due to an accidental discharge. The company said it was water-based and food safe and posed no threat to the environment.
BBC News NI's Rick Faragher reports.