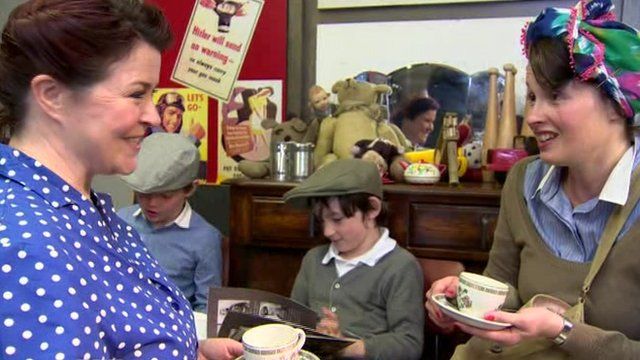 Video
WW2 Belfast street party restaged for anniversary
On the 70th anniversary of the end of World War Two in Europe, a restaging of a Belfast street party has taken place to commemorate the event.
The Northern Ireland War Memorial museum opened its doors on Thursday to recreate the scene from 1945.
People of all ages were there to hear stories about the day that the guns fell silent and what it was like to live through such a significant day in history.
Michael Fitzpatrick reports.