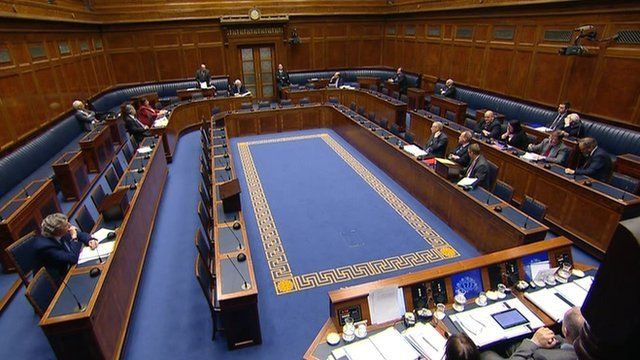 Video
Angry exchanges in Northern Ireland Assembly Red Sky debate
There have been angry exchanges in the assembly as MLAs debated a committee report into allegations of political interference in the Housing Executive.
The Social Development Committee has been holding an inquiry into claims made in a BBC Spotlight programme in July 2013.
The report found that former social development minister Nelson McCausland "acted inappropriately" by asking for a contract for maintenance firm Red Sky to be extended.
Mr McCausland said the report was "not worth the paper it was written on".
BBC News NI Political Correspondent Chris Page reports.