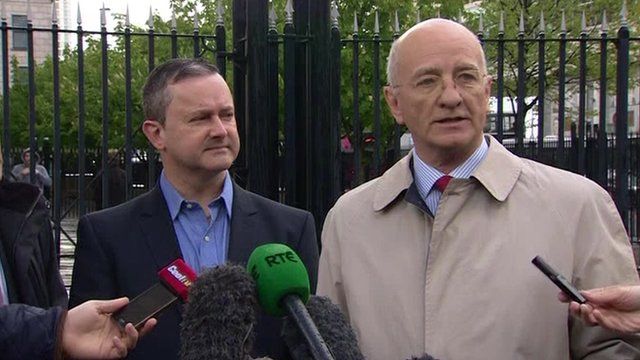 Video
'Gay cake' row: Customer 'glad' to win ruling
A judge has ruled that a Christian-run bakery discriminated against a gay customer over their refusal to make a cake with a slogan supporting same-sex marriage.
Robin Allen QC, speaking on behalf of Gareth Lee, said that his client was "very glad" the case was finished and that the result "vindicates" the decision to seek the support of the Equality Commission.
Michael Wardlow of the NI Equality Commission welcomed the judgement, which he said was "very robust and very clear".