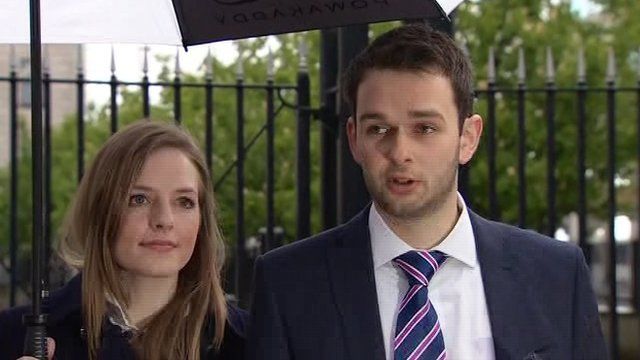 Video
'Gay cake' row: Ashers bakery "disappointed" at discrimination judgement
Daniel McArthur, manager of Ashers bakery, has said the company is "extremely disappointed with the judgment" after it was decided the bakery had discriminated against a gay customer by refusing to make a cake with a slogan supporting same-sex marriage.
Speaking outside court, he said the bakery's issue was with the message on the cake, not the customer and the company was happy to serve anyone who had come into their shops.
Mr McArthur said he did not believe his bakery had done anything wrong and would be taking further legal advice.
Go to next video: Commission welcomes cake judgement