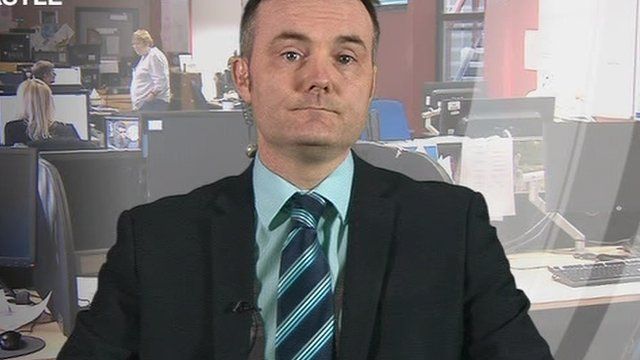 Video
'Gay cake' case: Christian Institute defends bakery decision to appeal discrimination ruling
The Christian Institute has defended the decision to appeal against a ruling that found a Christian-run bakery discriminated against a gay customer.
Simon Calvert said there were "very important principles at stake" in the case and it was not a matter of discriminating against a customer but refusing to be "co-opted into somebody else's campaign".
Ashers bakery was ordered to pay £500 for refusing to make a sponge cake with a pro-gay marriage slogan on it.
A Belfast court found that customer Gareth Lee had been discriminated against on the grounds of his sexual orientation.
Mr Calvert added that the case was about whether a business can "be forced by the law to help promote a cause with which you fundamentally disagree".
He was speaking to BBC Newsline's Kerry Thompson.
Go to next video: Bakers guilty of 'gay cake' discrimination