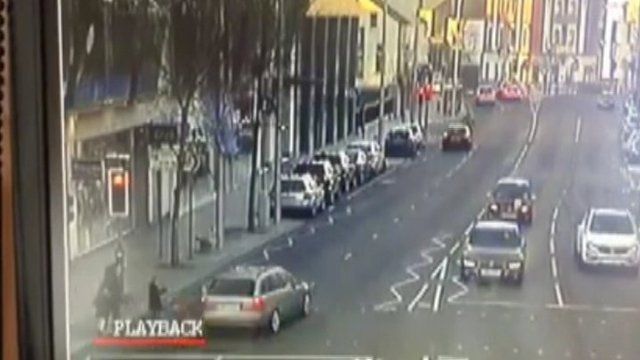 Video
Driver narrowly misses mother and children
Police have released CCTV footage of a driver narrowly missing a mother and her two children after driving through red lights in Bangor, County Down.
The incident was captured on Bangor town centre cameras at 19:45 BST on 16 April.
It shows a mother and her two daughters, aged six and eight, crossing at lights at the post office.
As they attempted to cross, a car was driven through the red light about seven seconds after it had turned red.
Video courtesy of PSNI Ards