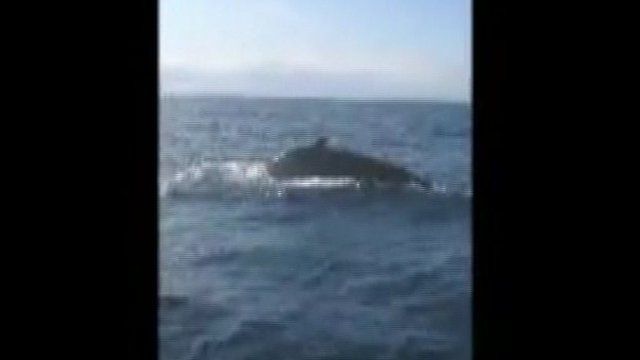 Video
Humpback whale spotted off County Down coast
A group of Northern Ireland yachtsmen have spotted a humpback whale as they travelled from Portpatrick in Scotland to Ballyholme, County Down.
Rory Flannigan from Ballyholme Yacht Club said it swam under their boat and described it as a "spectacular" sight.
The Irish Whale and Dolphin Group have validated it as the 305th humpback whale sighting off the Irish coast in the past decade.