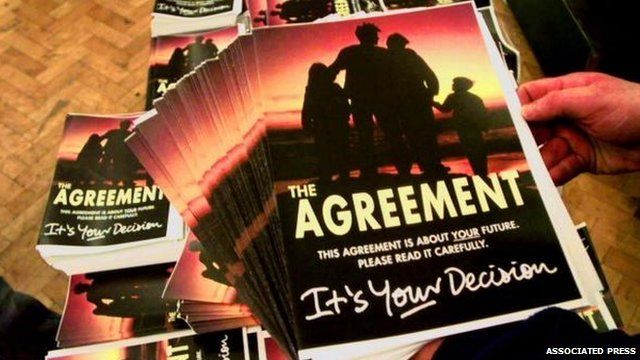 Video
Stone: End to Troubles prosecutions 'bewildering'
The attorney general for Northern Ireland, John Larkin, has advocated an end to Troubles-related prosecutions for events that took place before the signing of the Good Friday Agreement.
Mr Larkin said politicians should consider enacting legislation to draw an end to criminal proceedings, inquests and historical inquiries into state and paramilitary offences carried out before 1998.
Kathryn Stone, the commissioner for victims and survivors in Northern Ireland, told the Today programme that the victims she had met will be "astonished by this proposal".
She said she found it "bewildering that there has been no consultation with the victims' commission" before this announcement was made, and added that "while it might be politically expedient and economically a pragmatic solution" she did not support it.
"Seeing people brought to justice through criminal proceedings is the only way that [victims] will be able to reconcile for themselves what happened to their loved ones."
First broadcast on BBC Radio 4's Today programme on Wednesday 20 November 2013.