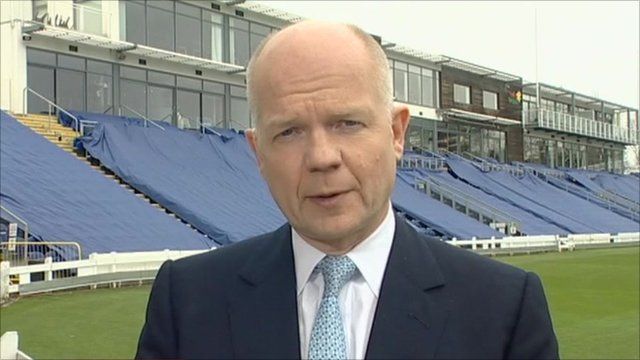 Video
Hague backs Prince Andrew over trade envoy
The Foreign Secretary, William Hague, has said he has full confidence in Prince Andrew in the face of criticism of his relationship with the convicted paedophile, Jeffrey Epstein.
Newspapers have claimed that the Prince's job as an international trade ambassador for Britain is in jeopardy.
Yesterday, the Prince's Private Secretary wrote to The Times to say that "insinuations and innuendos" made against him were "without foundation".
Mr Hague told the Politics Show the Prince was representing Britain "very well".