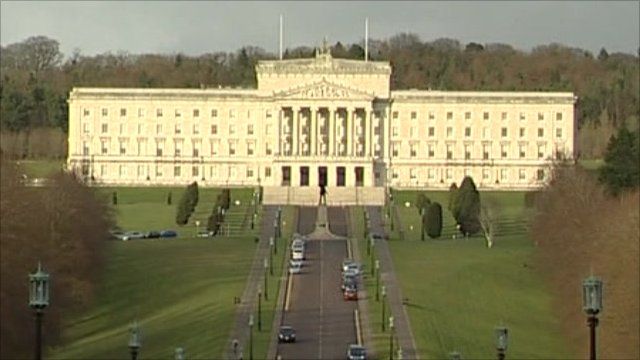 Video
N Ireland to get lower Corporation Tax than rest of UK?
Northern Ireland could get a lower Corporation Tax than the rest of the UK, currently at 26%, to help compete with the 12.5% level in the Irish Republic, the Politics Show has learned.
But if this goes ahead, Stormont could lose some of its grant from Westminster.
Andrew Neil reports from Belfast where 70 per cent of people work in the public sector, which he said was "precarious" at a time of government cuts.
Ahead of the assembly elections, he spoke to Institute of Directors chairman Joanne Stuart, UUP leader Tom Elliot, Michel McLauglin from Sinn Fein, Margaret Ritchie from the SDLP, the DUP's Peter Weir and Northern Ireland Secretary Owen Patterson.