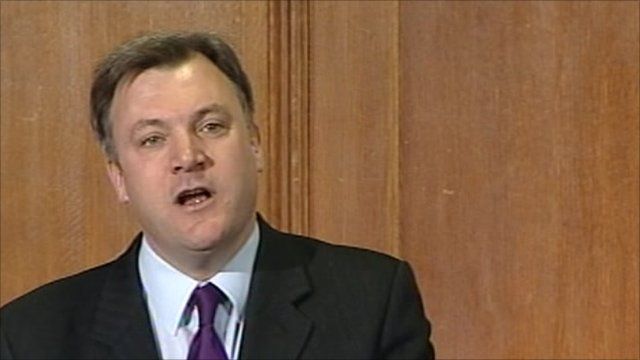 Video
Ed Balls calls for new bank bonus tax and petrol VAT cut
The Shadow Chancellor, Ed Balls has called for a fresh tax on bank bonuses and a cut in VAT on petrol.
He called for the VAT rise - from 17.5% to 20% - to be reversed on petrol as prices top £1.30 a litre, a measure that Labour says can be funded by extra income from the bank levy.
Mr Balls urged Chancellor George Osborne to "err on the side of caution" with spending cuts, so that the government is better placed to deal with economic emergencies.
Go to next video: Ed Balls: 'Reverse fuel VAT rise'