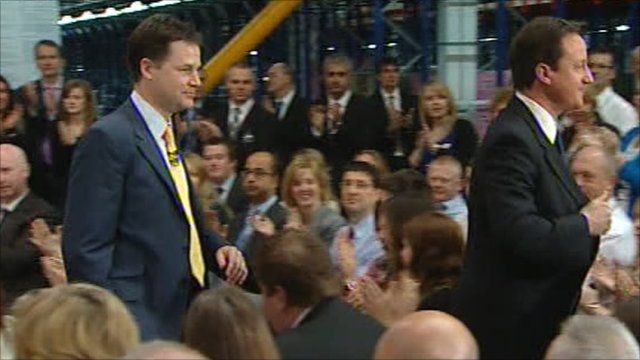 Video
Nick Clegg aside to Cameron reveals closeness concern
Nick Clegg appeared to reveal concerns about the cosiness of his relationship with David Cameron in a jokey aside picked up by microphones.
"If we keep doing this we won't find anything to bloody disagree on in the bloody TV debate," said the deputy PM.
The two men had just been taking part in a joint question and answer session in Nottingham.
The Lib Dem leader has resisted calls from some in his party to pick more public fights with the prime minister to assert his independence.