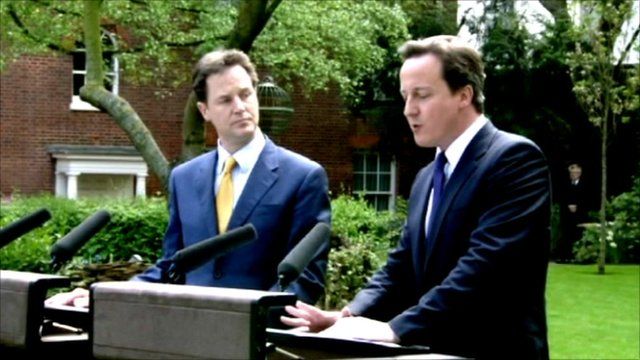 Video
Cameron says AV will not break coalition
The referendum on changing the UK voting system will not break the coalition, David Cameron has said.
The PM, who backs first-past-the-post, said he and his deputy Nick Clegg, who wants to replace it with AV, were both committed to a five-year government.
Both party leaders were putting the opposing cases in TV interviews on Sunday - ahead of the 5 May referendum. The BBC's political correspondent Gary O'Donoghue reports.
Go to next video: Clegg: AV to 'snuff out extremism'