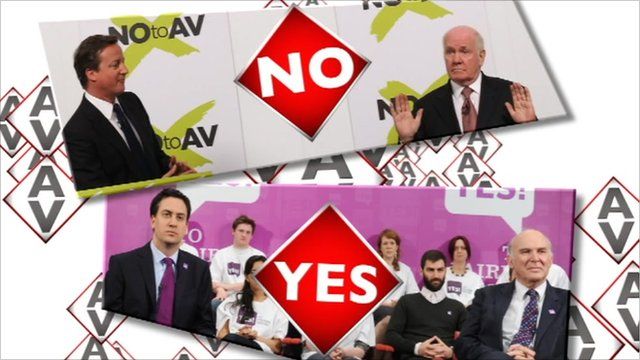 Video
Enemies set aside differences to campaign for and against the alternative vote
The old political rules were thrown away on Monday as one time enemies set aside their differences to campaign for and against a change to the way we elect MPs.
The referendum on whether to adopt the alternative vote system is less than three weeks away.
It pits David Cameron, who wants to keep the current system, against his coalition partner Nick Clegg.
James Landale reports.
Go to next video: Cameron says AV will not break coalition