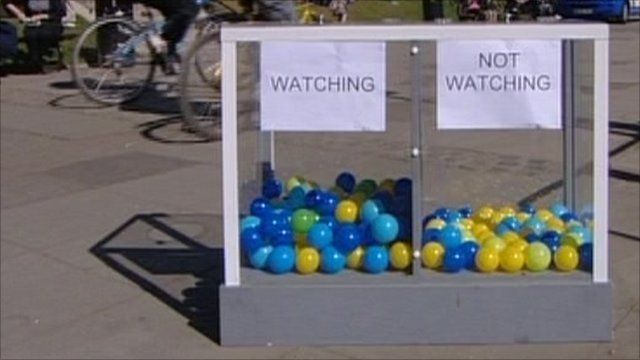 Video
Royal wedding: Mood box vote to watch or avoid service
Will Friday's royal wedding be the highlight of the year, or is there a silent majority who are finding the whole thing a little difficult to stomach?
Giles Dilnot dusted down the Daily Politics mood box - used to test public opinion - and headed to a royal park in west London to see what people really think of the big day.
Go to next video: Should Labour support the AV system?