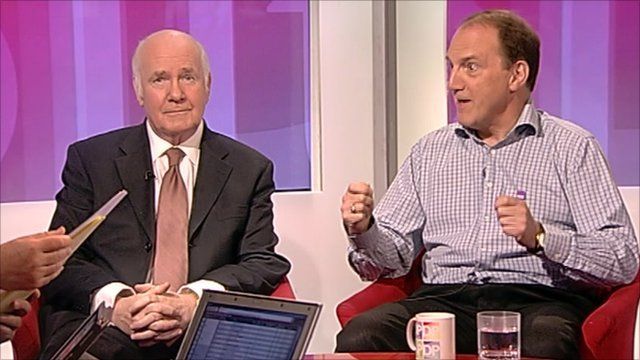 Video
Simon Hughes and John Reid on AV vote's strange coalitions
Liberal Democrat Simon Hughes and Lord Reid - the former Labour MP John Reid - on strange coalitions being formed by the Alternative Vote (AV) debate.
They discussed the comments of Lib Dem Chris Huhne who appeared to be reaching out to Labour voters to help fight the Tories, although he sits in the cabinet of the coalition government.
Go to next video: Can UK learn from Australian AV system?