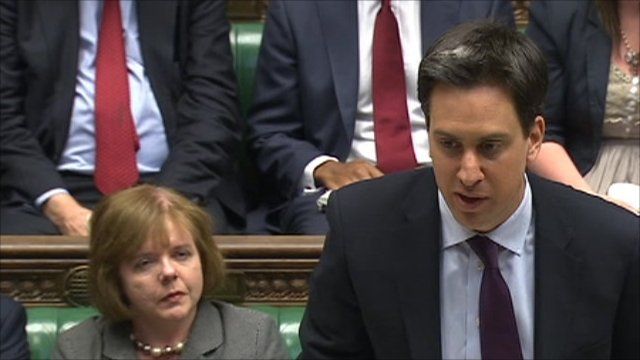 Video
PMQs: Retired police 'asked to work for free', says Miliband
Police officers who have been forcibly retired due to budget cuts have been asked to return and work for free, Labour leader Ed Miliband claimed at PMQs.
He told David Cameron that 2,100 officers have been retired, and cited the case of a West Midlands officer who has been asked to come back as an unpaid special constable.
The prime minister claimed Labour would also have made cuts to the police services and this was admitted by then Home Secretary Alan Johnson.
Go to next video: Hitchens: Police cuts not the problem