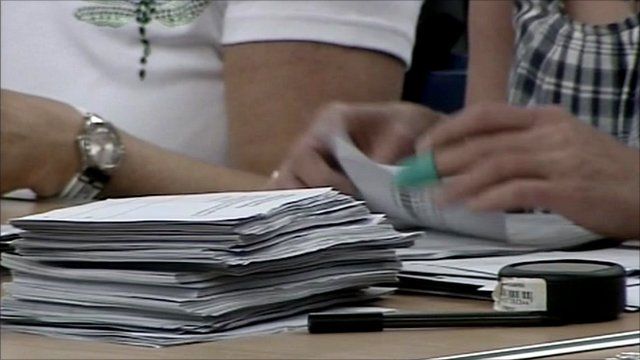 Video
AV: How the figures stacked up
UK voters have rejected a change to the voting system - a major blow to Lib Dem leader Nick Clegg after heavy election losses.
Counting continues but more than 9.8m people have voted to keep first-past-the-post, more than 50% of votes cast.
The BBC's Jeremy Vine reports on how the votes stacked up when the decision came out.