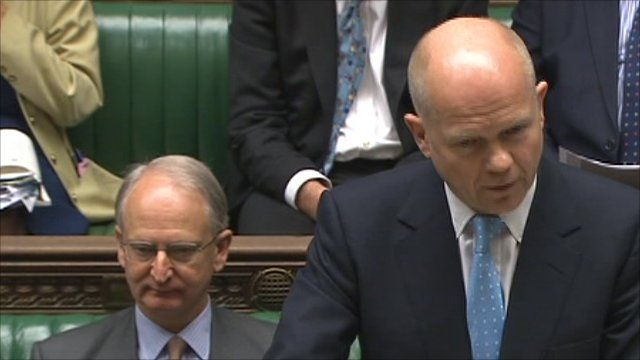 Video
UK plans to open five new foreign embassies
The UK is to raise its global diplomatic presence by opening five new embassies and sending more diplomats to India and China.
New embassies are planned for El Salvador, Kyrgyzstan and South Sudan, and in Madagascar and Somalia when local circumstances permit.
In a statement to the House of Commons, Foreign Secretary William Hague said the UK needed to "plan ahead and create the right network for the future".
Go to next video: One year of coalition government