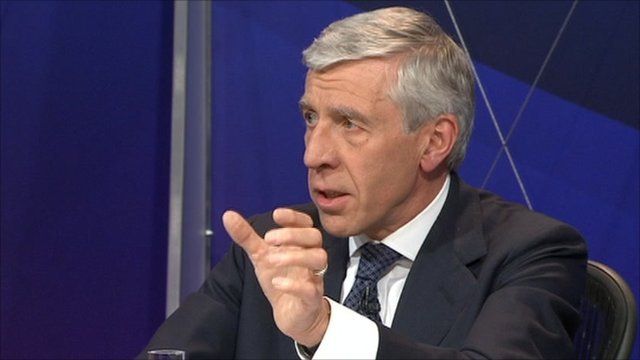 Video
Jack Straw: 'I would have apologised' for such rape comments
Jack Straw, Labour's former home secretary, has told Question Time that "he would have apologised", if he'd made the same comments as Ken Clarke about rape.
The justice secretary, also on the panel, said his comments about the differences between "serious, proper rapes" and others had "obviously upset a lot of people".
"If you get into that situation you need to deal with that very quickly", Jack Straw said.
Watch on Thursday 19 May at 10.35pm on BBC One or catch up via the Question Time website.
Go to next video: Clarke 'got bogged down' on rape