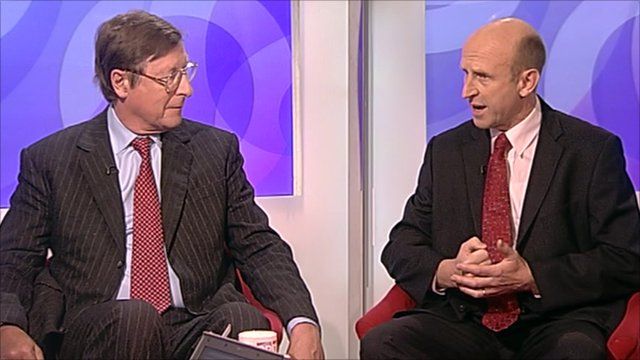 Video
Ed Miliband image: newspapers report feud with David
Shadow Heath Secretary John Healey claimed it was "hard to get through to the public" when asked why Ed Miliband appeared to be struggling, adding that David Cameron faced the same problem when he was a new Opposition leader.
Tony Blair's former political secretary John McTernan and historian Max Hastings also gave their views on the image of the Labour leader, after newspapers reported a feud with his brother David who has called for party unity.
Go to next video: PMQs: consensual or confrontational?