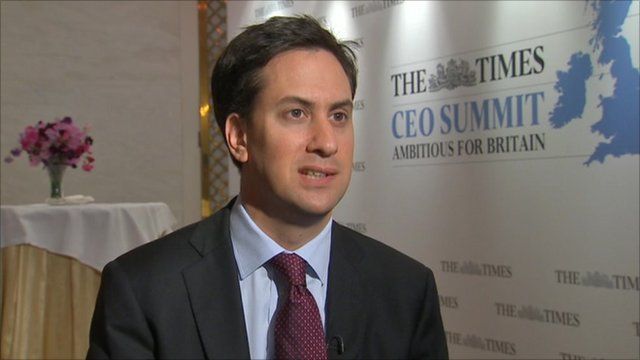 Video
Miliband on sentencing policy change
Labour leader Ed Miliband has criticised the government after it scrapped plans to halve the prison sentences of many criminals who plead guilty.
Labour, which introduced the 33% discount when in government, say the plans to halve sentences were cost-driven and lacked public support.
Mr Miliband said the change in policy showed that the government were not in touch with people.
At a press conference on Tuesday, David Cameron confirmed the controversial 50% discount proposal was being dropped altogether.
"For the most serious crimes, we've concluded this would certainly not be right. The sentence served would depart far too much from the sentence handed down by the judge, and this is simply not acceptable," he said.