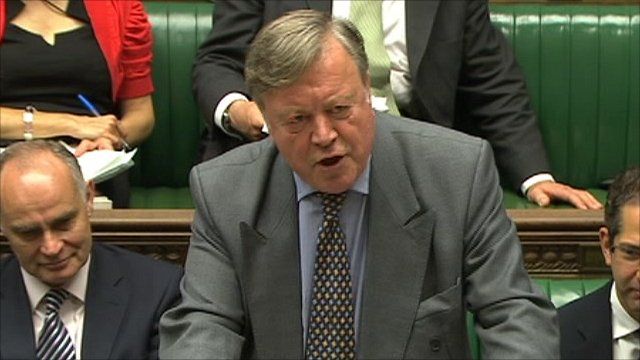 Video
Ken Clarke confirms discount sentencing policy drop
Controversial proposals to allow prisoners who plead guilty at the earliest stage up to 50% off their sentences have been dropped, the Ken Clarke has confirmed.
The justice secretary said that a system based on judicial discretion would have been his preference, but "we couldn't make that work".
Mr Clarke also said that he thought that increasing discounts could make sentences too short in some cases.
The government had consulted on the proposal to extend the 33% discount as part of sentencing reforms.
Go to next video: Cameron defends sentencing change