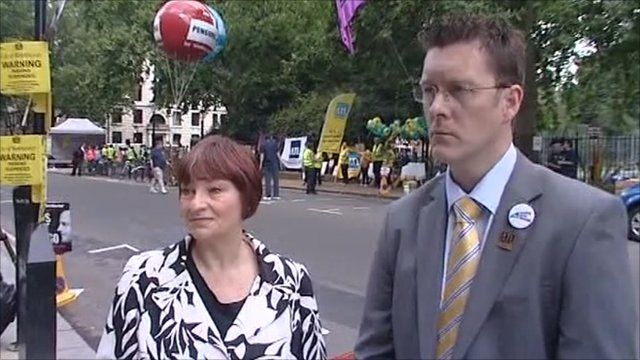 Video
Strikes: 'The government is not listening' say unions
Job centres and courts are being hit and about half of all state schools in England and Wales affected as UK public sector workers stage a 24-hour strike.
Picket lines have been set up as the Public and Commercial Services Union (PCS) and three teaching unions protest at planned changes to their pensions.
The NUT's Christine Blower and Andy Brown of the Association of Teachers and Lecturers told the BBC's Ben Brown said they are taking strike action because "the government is not listening" to their concerns.