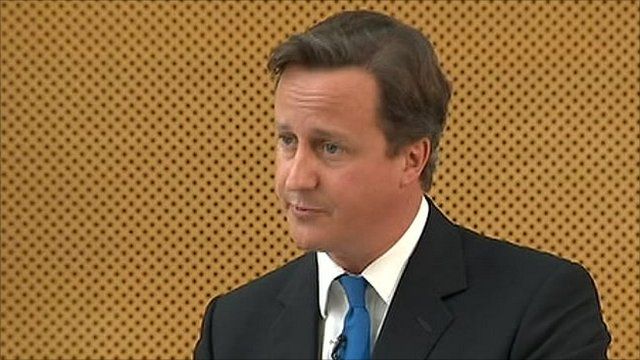 Video
David Cameron 'appalled' at Gordon Brown 'target' claim
Prime Minister David Cameron has said he is appalled by allegations that the Sunday Times targeted the personal information of the former Prime Minister Gordon Brown.
Documents and a phone recording suggest "blagging" was used to obtain private financial and property details.
The Browns also fear medical records relating to their son Fraser, whom the Sun revealed in 2006 had cystic fibrosis, may have been obtained.
News International is yet to respond.
Go to next video: Murdoch in UK amid BSkyB pressure