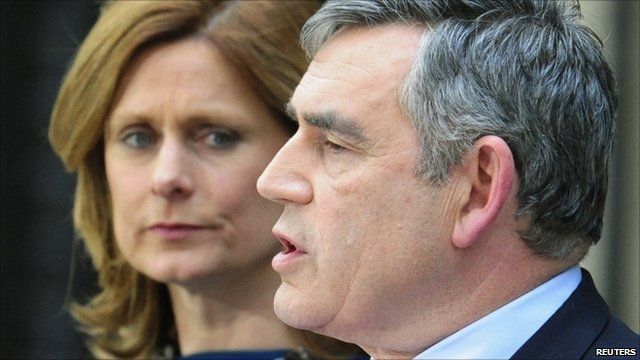 Video
Gordon Brown attacks News International tactics
Gordon Brown has launched an all-out attack on News International accusing it of using "disgusting" methods to gain access to personal information.
The former prime minister also alleged the newspaper giant had links to the "criminal underworld".
And he accused The Sunday Times of gaining access to his personal bank and legal files when he was chancellor.
The Labour MP said he was "in tears" when he was told that the Sun had details of his son Fraser's medical condition - cystic fibrosis.
The Sun maintains that the information was not obtained by illegal means.
His comments came on the eve of a parliamentary debate which will see politicians from all sides unite to call on Rupert Murdoch to abandon his controversial bid for BSkyB.
James Landale reports.
Go to next video: Brown on newspapers: Interview in full