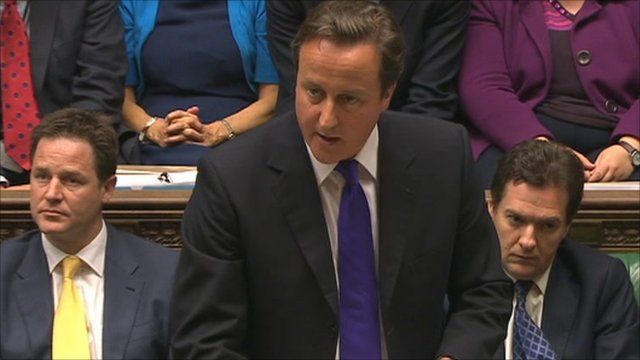 Video
David Cameron defends decision to hire Andy Coulson
David Cameron has defended his decision to hire the former News of the World editor Andy Coulson as his communications director.
In a statement before a full House of Commons, the prime minister said "with 20-20 hindsight and all that has followed, I would not have offered him the job and I suspect he would not have taken it".
On whether Mr Coulson knew about the phone-hacking scandal, the prime minister said: "If it turns out I have been lied to, that would be a moment for a profound apology, and in that event I can tell you I will not fall short."
Go to next video: MP warned Cameron about Coulson