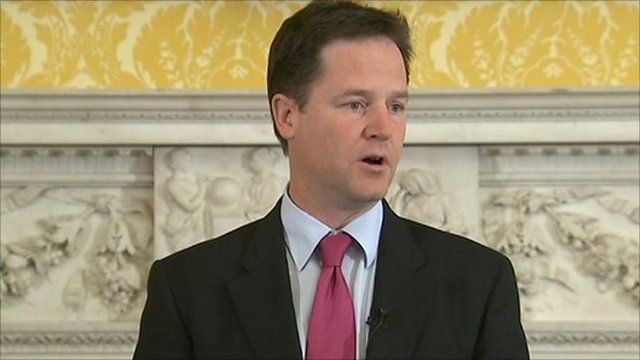 Video
Clegg: Public's faith has been shaken
Nick Clegg said Thursday that the British public's faith in institutions had been shaken by the phone-hacking scandal.
The deputy prime minister was speaking to journalists ahead of the summer break and said innocent members of the public "had their privacy abused in an outrageous way at the point of great vulnerability and anguish for them."
Mr Clegg said there was a "once in a generation opportunity" to clean up what he called the "murky practices and dodgy relationships which have taken route at the very heart of the British establishment."
Go to next video: Cameron defends decision to hire Coulson