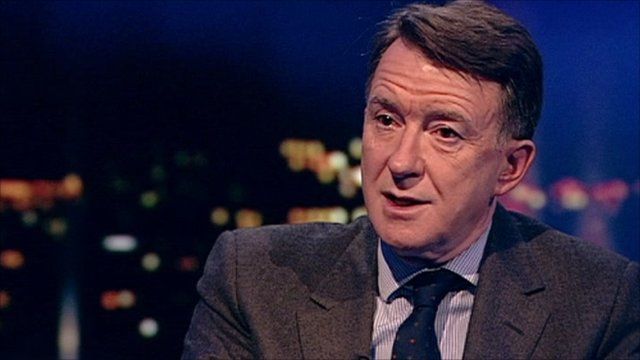 Video
Mandelson: Miliband has not found a New Labour substitute
Lord Mandelson has told Newsnight that Ed Miliband has not yet found a substitute for New Labour.
The former business secretary said the future direction for the Labour Party would emerge during the year.
"We know that New Labour is sort of buried, what we don't know is what will take its place," he said.
He praised Mr Miliband's handling of the phone-hacking scandal but said the Labour leader must now interest people on standard policy areas.