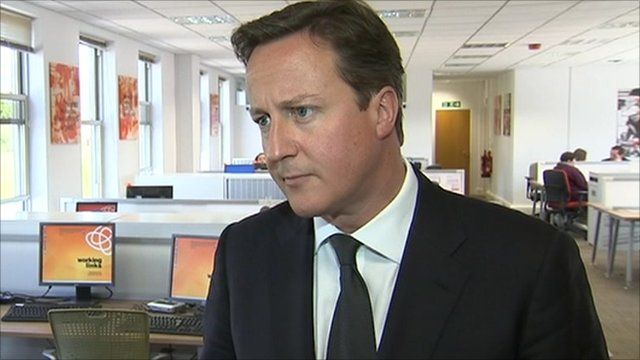 Video
GDP: David Cameron positive about economy figures
Growth in the UK economy slowed in the three months to 30 June, partly because of the extra bank holiday in April.
Gross Domestic Product (GDP) grew by 0.2% in the second quarter, according to the Office for National Statistics, down from 0.5% in the previous quarter.
The ONS said growth had also been slowed by some other one-off factors, including the Japanese tsunami.
David Cameron says people should stay positive because Britain is getting on top of its debt burden.