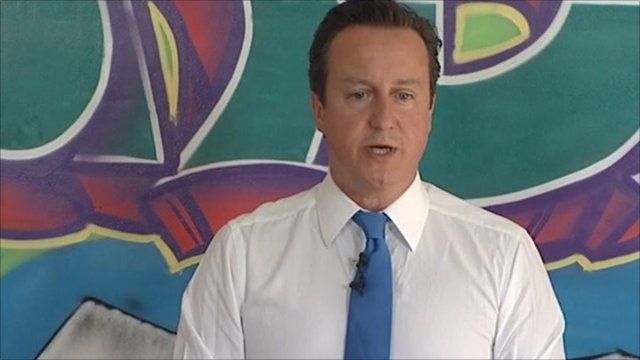 Video
Cameron: 'We need a security fightback'
Prime Minister David Cameron has said there needs to be a "security fightback" to combat what he calls a broken society but said the government would not abandon plans to make savings in the police force.
Mr Cameron says reforms to the force will mean completely changing the way police work, scrapping bureaucracy and having more police visible on the streets.
The prime minister added: "We need to reclaim our streets from the thugs who didn't just spring up from nowhere last week but have been making people's lives a misery for years".
Go to next video: 'We will mend our broken society'