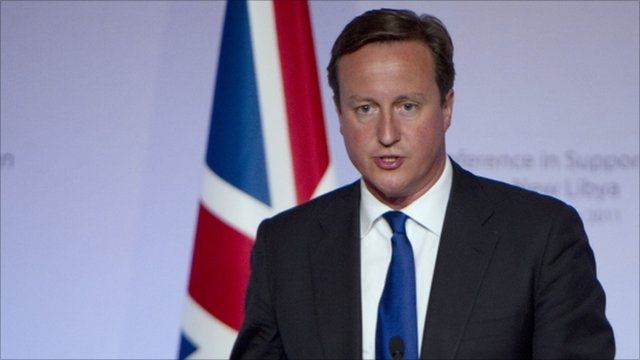 Video
David Cameron defends UK Libya operations
David Cameron has said that the UK did not suffer from not having an aircraft carrier during the military operation in Libya.
He said: "A lot of armchair generals who said you couldn't do it without an aircraft carrier, they were wrong."
Mr Cameron also praised UK forces in their military role in the Nato-led operation to protect Libyan civilians from Col Muammar Gaddafi's forces.
Speaking on the BBC Radio 4's Today programme, he said: "We should be proud of what our forces did."
Go to next video: Cameron: 'Rioters need tough love'