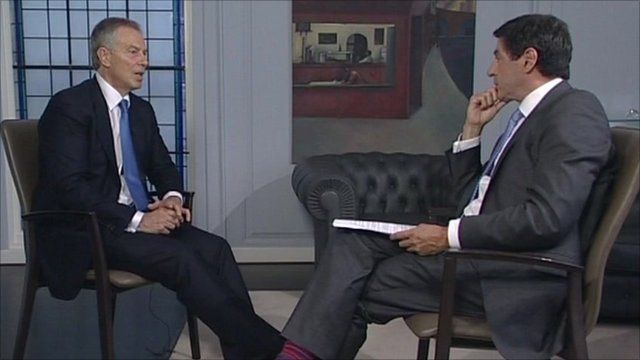 Video
Tony Blair speaks to the BBC about 9/11
Former Prime Minister Tony Blair has spoken to the BBC's Jon Sopel about the events of 9/11 and how they changed the world.
On 11 September 2001, Tony Blair was preparing to make a speech at the TUC conference in Brighton when he was told about events in New York.
Ten years on he told the BBC that 9/11 drew himself and President George W Bush together. The former prime minister said "that it was an attack on all of us, not just America".