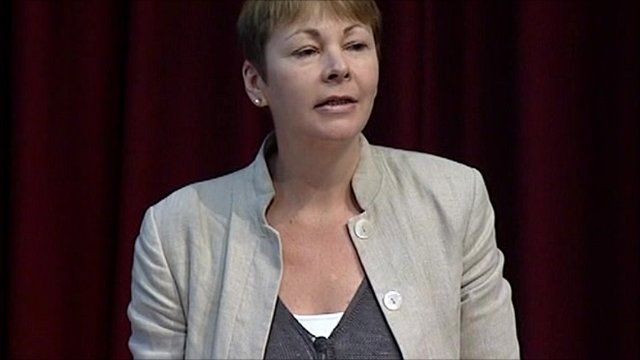 Video
Green Party's Caroline Lucas criticises UK government's riots response
Green Party leader Caroline Lucas has said "unrestrained capitalism" has created social divisions which were partly to blame for August's riots in England.
Ms Lucas told party supporters at their conference in Sheffield that underlying issues such as lack of jobs and wage inequalities must be tackled.
While she condemned those involved in violence and looting, she said the government's response would marginalise them further.
"Heavy sentencing, cutting benefits, making people homeless. All panicky and unnecessary responses made against the advice of experts," she told the conference.
Go to next video: Green MP defends meat-free Monday