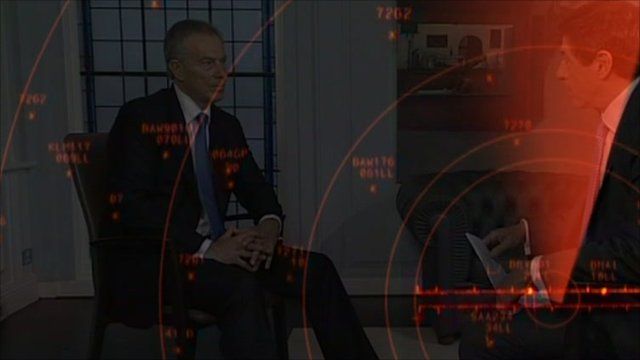 Video
Tony Blair talks about the impact of 9/11
Former Prime Minister Tony Blair has spoken to the BBC's Jon Sopel about the events of 9/11 and how they changed the world.
On 11 September 2001, Tony Blair was preparing to make a speech at the TUC conference in Brighton when he was told about events in New York.
He said that 10 years on the world is "safer in a sense" and a lot had been learned about dealing with the terrorist threat.
He also explained how he came quite close to giving the order to shoot down a passenger jet over UK airspace.