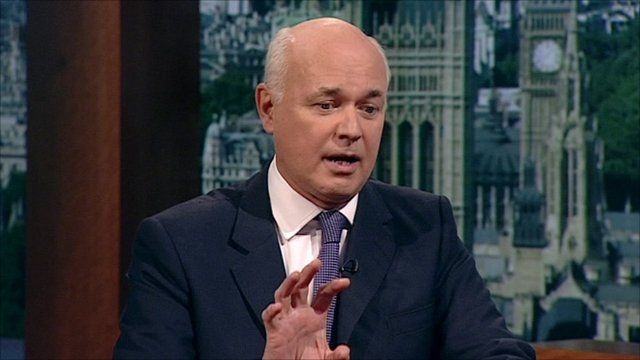 Video
Ian Duncan Smith on defends housing benefit cap
Iain Duncan Smith has told Andrew Marr the housing benefit cap will stand and he is happy to defend it.
The Work and Pensions Secretary claimed some of his constituents ask him why the cap is so high.
He said the government needed to encourage people to live in housing they could afford if they go to work.
You can watch the Andrew Marr Show in full on the BBC iPlayer