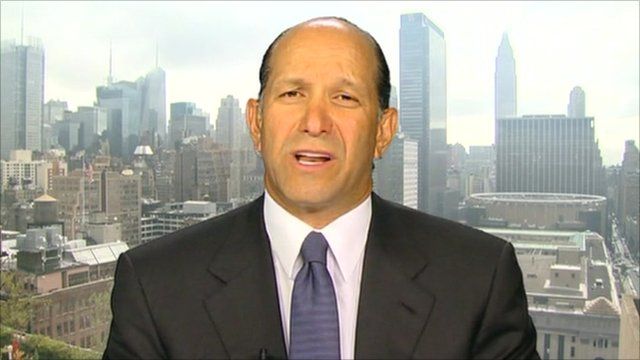 Video
9/11: Cantor Fitzgerald survival story
Cantor Fitzgerald, a US broker firm, occupied four floors in one of the Twin Towers. All of the firm's 658 employees who were in the office on September 11th 2001 were killed.
The CEO and Chairman, Howard Lutnick, had taken his son to nursery that morning and whilst he was there his phone kept ringing. He told Andrew Marr what he saw when he got to the Trade Centre after the planes had hit.
Lutnick described how the company decided to work harder than ever to support their employees' families. When talking about how the company survived, he said they had been "killed with kindness" by their clients and customers.
Cantor Fitzgerald has pledged to donate 25 percent of their profits to the families of their employees who died on 9/11 for five years and pay for their healthcare for another ten.
You can watch the Andrew Marr Show in full on the BBC iPlayer